WorkWell aims to transform lives by teaching work and life skills and surrounding our trainees with a supportive human community.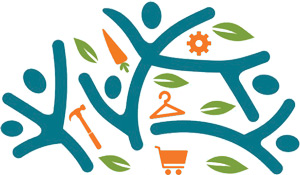 Our partner-based, personalized program eases the path for people transitioning from incarceration, helping them to lead thriving and fruitful lives as full citizens of the community.

Our mission: Working together to equip returning citizens
with job skills, dignity and hope
Our vision: Removing walls, Building community
—————————–

Office location: 2688 Main St, Lawrenceville, NJ 08648
Training location: 120 E State St, Trenton, NJ 08608

Are you a returning citizen? Are you interested in finding employment and support services through WorkWell's training program? You can get started by:
Filling out our application form: click here.
– OR –
Sending an email to info@workwellpartnership.org with your name and preferred contact information.
– OR –
Sending a text message with your name and contact information to 856-671-1243.
– OR –
Calling 856-671-1243 and leaving a voicemail with your name and contact information.
WorkWell is a collaboration among partners. Partners offer expertise, time and resources to help us serve individuals navigating the difficult road from prison to sustained civilian employment and community participation. Ways to help include:
Offering employment opportunities. Is your organization willing to hire or otherwise help motivated individuals with limited formal work experience?
Volunteering. Are you interested in providing hands-on help for program operations?
Underwriting. Are you or your organization willing to consider being a major financial partner?
Donating. Are you able to support our work financially?
For more details on all of these, click here.