During the height of the pandemic (2020 – 2021), in an effort to expand its impact beyond the former CookWell program, our Lawrenceville Job-Training Partnership staff worked with staff members from Uplift, a successful Philadelphia-based reentry nonprofit, to adapt its broad-based job-training model to the needs of the Trenton area. The result is WorkWell, featuring a four-week intensive job-training program applicable to any type of employment, with emphasis on the basic knowledge, attitudes and behaviors needed to secure and retain employment.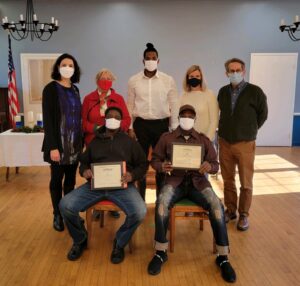 WorkWell operates in space rented from the First Presbyterian Church on East State Street in Trenton, a location easily accessible to Trenton area residents. WorkWell provides the following to each participant:
Job skills training with an expert trainer/coach
One-on-one and group mentoring
Transportation subsidy and a weekly stipend
A group meal each training day
Employment search, resume writing, application assistance, and interview experience
Social services needs screening and assistance
Assistance from organizational partners to address and provide referral assistance for common post-release challenges such as housing, health insurance, lack of identification and/or driver's license, SNAP benefits, utility assistance, and free tax preparation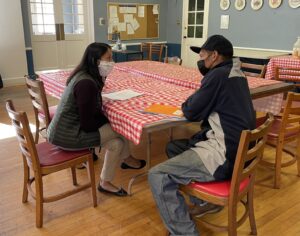 WorkWell welcomed its first training cohort in April 2021 and completed its seventh cohort in July 2022. To date, fifty-two returning citizens have enrolled in WorkWell, thirty-one have graduated, and every graduate has received at least one bona fide offer of employment. Among those who left before graduation, some did so to accept available jobs.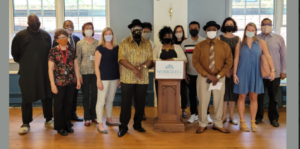 A growing set of community volunteers is critical to the program's success; more than two dozen regular volunteers provide logistical support for the program, assist participants with resume writing and mock interviews, make guest presentations during training sessions and, in many cases, serve as mentors. Others provide administrative and fundraising support. Volunteers often say that they receive as much if not more benefit than they give through participation in WorkWell.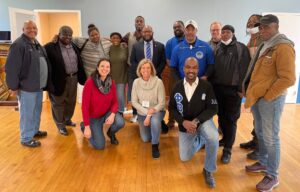 The success stories and positive energy generated from WorkWell also have been shared with the broader community. Nearly one hundred community members attending two powerful "Q & A" events were offered insight into the challenges faced by returning citizens, and WorkWell graduates were able to share their success stories and valuable information about the program.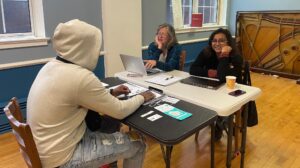 We look forward to a new training year in which we will operate a total of eight training cohorts, hoping to help as many as one hundred additional participants to find and keep good jobs. Look for further information as the 2022-23 program year unfolds.