On Saturday, October 15, 2022, WorkWell invites all its friends and supporters – anyone who likes to run or walk – to the beautiful ETS campus in Lawrence Township, NJ, starting at 9:00 AM. Pre-registration is requested, and we hope to see many friends of WorkWell – of all ages – joining us for a good time.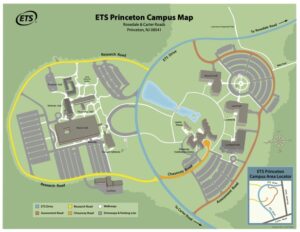 Whether you are a competitive runner, participating in your first 5K, or simply out to walk or run with friends and others at your own pace, please help us show "returning citizens" that our community has confidence in their future! This Event is part of the USATF New Jersey Grand Prix Road Racing Series.
All proceeds raised from this event will support The WorkWell Partnership, whose mission is Working together to equip returning citizens with job skills, dignity, and hope. WorkWell aims to transform lives by teaching work and life skills and surrounding our trainees with a supportive human community. Our partner-based, personalized program eases the path for people transitioning from incarceration, helping them to lead thriving and fruitful lives as full citizens of the community.
Let's enjoy "Moving Forward" together on October 15!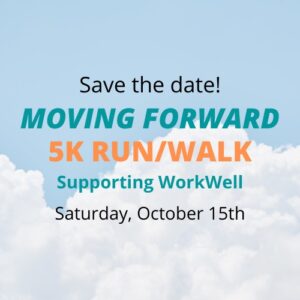 Sponsorships are available: If your firm or organization is interested in becoming an event sponsor, at the level of $250 or higher, its name will be added to the t-shirt given to every participant and to a sign posted on the racecourse. Please contact Jeanne Aicher, the Race Director, at race@workwellpartnership.org if interested, or for more information about sponsorships.