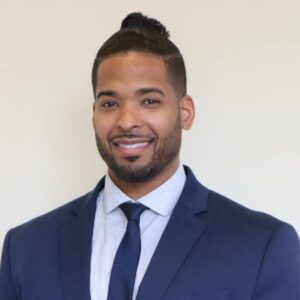 WorkWell's second program cycle is off to a promising start with the arrival of Anthony Batista. Anthony is a charismatic, upbeat person who comes well equipped to address the challenges our trainees face as they reenter society. A native of the Bronx, Anthony enlisted in the U.S. Air Force at the age of nineteen and joined the security wing. Over fifteen years, he rose to the rank of technical sergeant and picked up two associate degrees, in criminal justice and in technology/military science training. Clearly Anthony's superiors spotted his potential: he became an instructor at Lackland Air Force Base in Texas, and in his final post worked as an "international force protection instructor," using his bilingual skills to train military and civilian law enforcement agencies from all over Latin America.
Only a year out of the Air Force, Anthony concedes that the "military mindset" is sometimes hard to shake. But his teaching philosophy, honed from experience with many hundreds of students, is far from rigid. Instead, he embraces a flexible response to trainees' often unpredictable needs. This will prove beneficial in guiding ex-offenders who face both the roadblocks and the opportunities of re-entry.
Anthony is no one-trick pony. In fact, he is a licensed real estate agent, a licensed personal trainer, and—surprise!—a professional wrestler who enjoys regular bookings. He brings to WorkWell the same credo that informs his wrestling and fitness career: "I find great joy in providing others with a source of inspiration and knowledge. I am here to work hard and leave the world a better place."
That credo dovetails seamlessly with WorkWell's own mission: Working together to equip returning citizens with job skills, dignity and hope.